The morning of my flight to Chiang Mai, I checked in online and had that sorted. Good thing I did that as I noticed my flight is from Don Muang Airport and not the big airport where I arrived.
My airbnb host explained that I can the train to the last station on the BTS line and then get a bus from there for 30 baht. Much better than 400 baht to the airport I guess. It all went so smoothly, I was actually way too early for my flight so indulged in some fast food before my flight.
It was a short 50mins flight and then I finally arrived in Chiang Mai.
Upon leaving the airport I ordered a Grab and it took my to my hotel I booked for a few nights just to settle in while I do some apartment hunting, where I'll be staying for the next 2 months +. It's a scary thought, but as everyone told me, that how you do it in CM.
The night I walked around and explored the Nimman area, where I'll be base myself.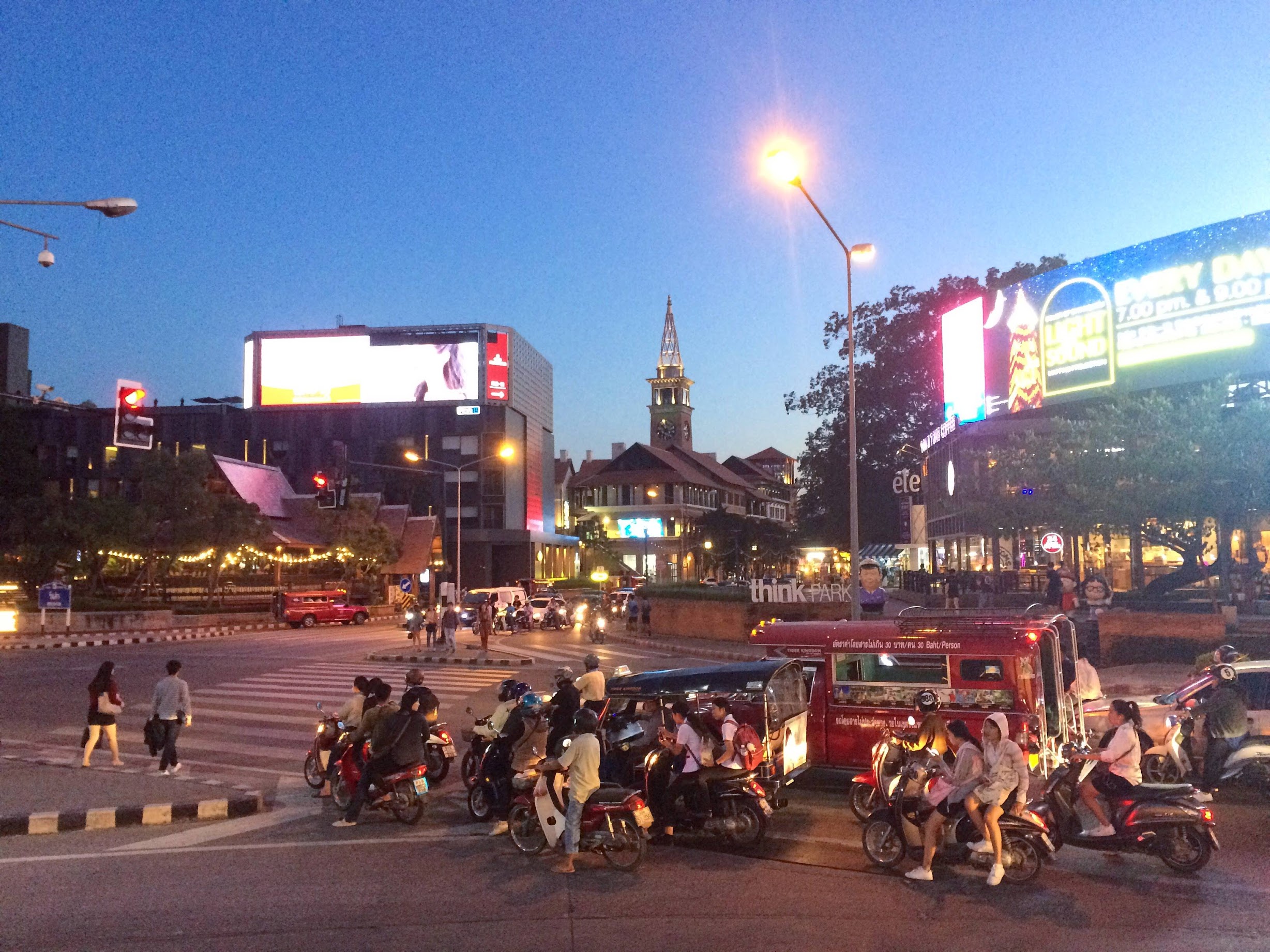 Of course, I'm still super new to everything in Thailand, but so far it looks impressive. I had dinner at the food court in the Maya shopping centre.. I should really learn to eat at more local places. The noodles was great regardless.
Tomorrow I have to start finding some cafes and maybe even think of getting an apartment organised.
← Back to article list
Written by Ronald
Freelance Full-Stack Software Developer working on development projects for local and international clients. Originally from South Africa and travels around Asia whilst working remotely.
---
Need Web Development or Tech Consultation to kick off for your next big thing? I'm available for Hire.
Twitter
Email